https://www.youtube.com/watch?v=GCgR-LkgY4o
BIG
GIVEAWAY!
Fill out the form to enter a drawing to win a
$100 GIFT CERTIFICATE
that can be used for any service!

Oil Change, Lube, & Filter

Brake System Service

Tire Repair and Services

General Tune-Up

Check-Engine Light

Electrical Diagnosis

Steering & Suspension

Maintenance & Repair

Transmission Services

Full Engine Diagnostics

Road Test Vehicles

+ More

Autostart

Diesel Repair

DOT Inspections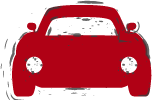 Fleet Account Services
Contact Us
Monday – Friday | 8AM – 5PM
Saturday – Sunday | Closed
Call or email anytime to schedule an appointment for your vehicle or stop by the service shop to speak with Jesse, Mike, or Dylan!
Comfortable waiting room with free Wifi, phone charging, Netflix and refreshments!
Send us an email
3939 7th Ave North
Fargo, ND 58102